Customer first, quality oriented, forge ahead
CREDIT FOREMOST QUALITY FIRST PIONEERING & INNOVATIVE
Precautions for the use of hand-held fire extinguishers
---
There are many types of fire extinguishers,Hand-held fire extinguisheris one of them. So, do you know what we use hand-held fire extinguishers in order? What are the matters needing attention in use? The following small series will give you a simple analysis.
The sequence of using hand-held fire extinguisher is: pull out the iron pull ring, aim the nozzle at the fire source, stand on the wind, press the handle with hand, and spray.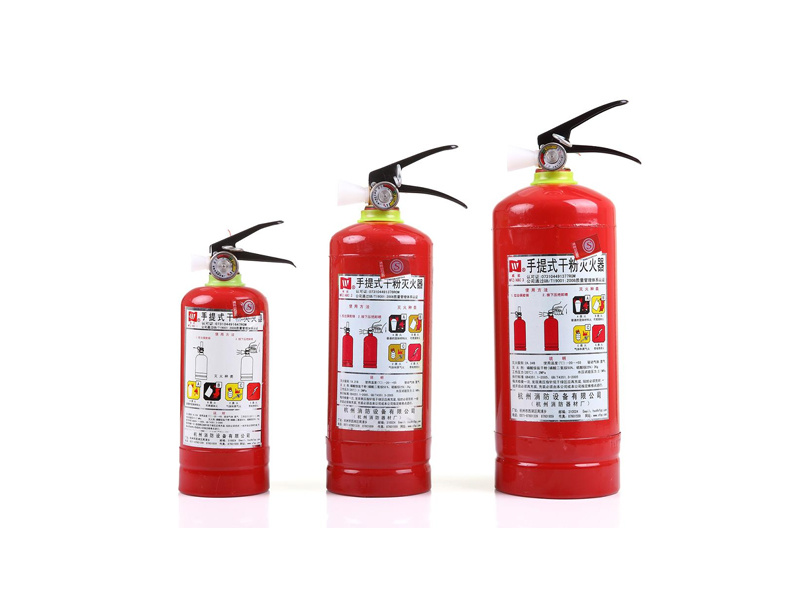 UseHand-held fire extinguisherNotes
1In the process of fire fighting, you should stand on the wind and be 1 meter away from the fire source, then put the fire extinguisher vertically and aim at the bottom of the fire source for spraying. It should be noted that the fire extinguisher cannot be used upside down.
2If you want to put out a fire, turn off the power before cleaning.
34. In case of outdoor fire fighting, spraying shall be carried out in the upwind direction. If you are using a dry powder fire extinguisher, that is, an external pressure storage type, the user needs to hold the spray gun with one hand and open the lifting ring with the other hand.
4In addition, if the gas cylinder is a handwheel type, it needs to be unscrewed counterclockwise before lifting the fire extinguisher. Of course, when the dry powder is sprayed, the root of the flame should be aimed immediately.
5When using dry powder and fire extinguisher, if the gas cylinder is built-in type or pressure storage type, it is necessary to open the safety pin first, then hold the nozzle, open the pressure handle with the other hand, and then put out the fire.
hangzhou kopuxin industrial co., ltd. is a company specializing in the production and processing of fire breathing apparatus, fire fighting equipment, fire testing equipment, hardware tools, energy saving and environmental protection products, handicrafts and other products, the company's main products are charging cabinet special fire extinguishing device, wall-mounted automatic fire extinguishing device,Hand-held fire extinguisher3. Fire-extinguishing safety hammer, automatic fire extinguisher, multifunctional fire extinguisher, power distribution cabinet automatic fire extinguisher, automobile automatic fire extinguisher, suspended dry powder fire extinguishing device, wall-mounted dry powder automatic fire extinguishing device, safety hammer, dry powder fire extinguisher, etc. As a charging cabinet special fire extinguishing device manufacturers, we welcome friends from all walks of life to visit the company, guidance and business negotiations.