Customer first, quality oriented, forge ahead
CREDIT FOREMOST QUALITY FIRST PIONEERING & INNOVATIVE
Handheld fire extinguisher manufacturers introduce how to maintain portable dry powder fire extinguisher?
---
1,Dry powder fire extinguisherIt should be placed in a ventilated, dry, cool and convenient place, and the ambient temperature is recommended to be -5 ℃ to 45 ℃. Do not in high temperature, humidity and serious corrosion occasions, to prevent dry powder fire extinguisher rigid body corrosion caused by explosion and dry powder fire extinguishing agent agglomeration, decomposition and other problems.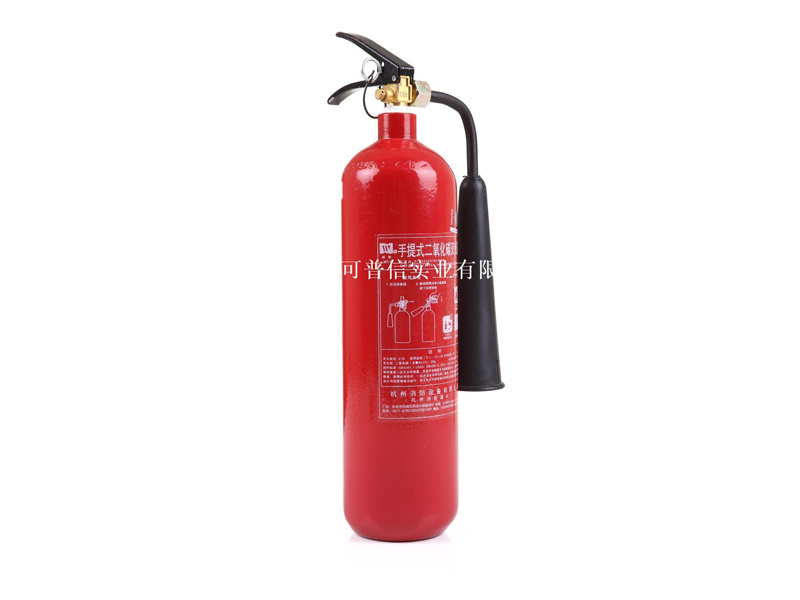 2Every six months, check whether the dry powder is caked and whether the carbon dioxide gas in the cylinder leaks. When inspecting carbon dioxide cylinders, the cylinder should be taken out and weighed, and the measured weight should be the same as the value printed on the cylinder. If it is less than the marked value and exceeds 7g, it should be sent to the professional maintenance department for maintenance. In the case of the pressure storage type, check whether the pointer displayed inside is in the green area. If the pointer points to the red area, it means that the internal pressure has leaked and cannot be used. It should be sent to the maintenance department for maintenance.
3,Dry powder fire extinguisherOnce opened, it needs to be refilled. When refilling, the type of dry powder extinguishing agent cannot be changed, otherwise problems will occur and normal use will be affected.
43. The water pressure test shall be carried out before each refill or 3 years after the fire extinguisher leaves the factory. During the hydrostatic test, the fire extinguisher cylinder and the pressure storage cylinder shall be carried out separately, and the working pressure of the hydrostatic test shall be the same as that shown on the decal or stamp on the fire extinguisher. Only after the hydraulic test result is qualified can it be refilled and used again.
51. The maintenance of fire extinguishers needs to be handled by professionally trained people, and refilling needs to be sent to professional technical maintenance units.
Above isHand-held fire extinguisherThe manufacturer simply introduces you to the whole content of how to maintain the portable dry powder fire extinguisher, hoping to help you.
hangzhou kopuxin industrial co., ltd. is a company specializing in the production and processing of fire breathing apparatus, fire fighting equipment, fire testing equipment, hardware tools, energy saving and environmental protection products, handicrafts and other products, the company's main products are charging cabinet special fire extinguishing device, wall-mounted automatic fire extinguishing device,Hand-held fire extinguisherFire-extinguishing safety hammer, automatic fire extinguisher, multi-function fire extinguisher, hanging dry powder fire extinguishing device, wall-mounted dry powder automatic fire extinguishing device, power distribution cabinet automatic fire extinguisher, automobile automatic fire extinguisher, safety hammer,Dry powder fire extinguisherWait. If you have this demand, welcome to come to consult.